The process of harvesting is done mostly in the winter.
In the Russia there are several harvesting techniques, which essentially - different methods of logging: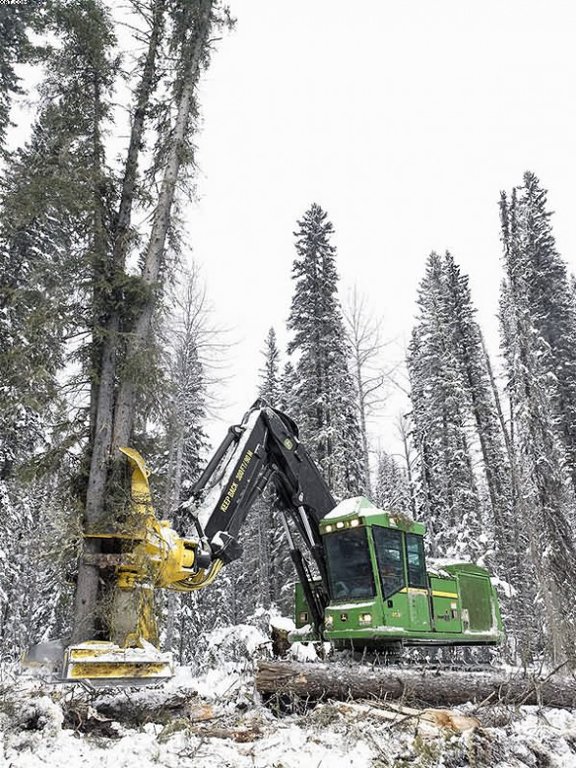 The first way - the trees remain intact, then the branches are cut, whips dipped and sent to lesovyvoz, then there is packaging in the stack. Bundles of logging locations semisubmerged able to abduction of forest roads, which carried out the loading of the machine.
The second method of logging - transportation of wood resulting from logging, the so-called "whiplash technology."Here tree after felling trasportiruetsya to forest roads, where the branches are cut.
The third method - timber assortments: there is a roll timber, branches circumcision, then the tree is divided into the required size whips.

Operations in the process of harvesting.
felling trees
cutting of crowns and branches
Remove the bark from the tree trunk
skidding
bucking, sawing
measurement
sorting, stacking
loading and transportation